Oliver Berndt: Contentpool for Publishers. Our way from Drupal 6 to Thunder.
Thu, 11/30/2017 - 13:04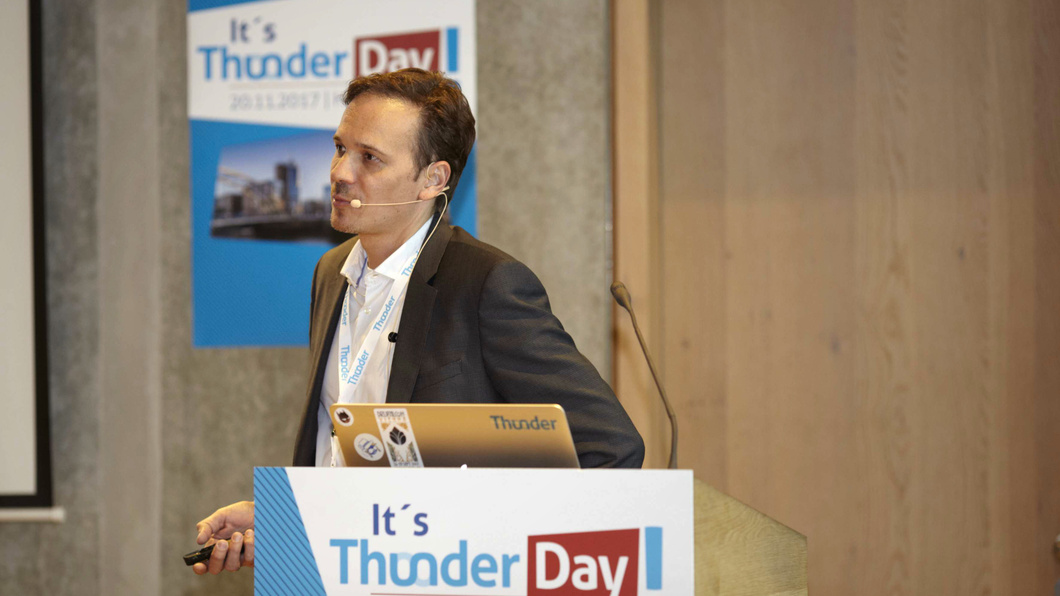 Kerstin Seipt
The Austrian Wirtschaftsverlag is Austria's biggest B2B publisher and represents 25 special interest magazines and several service portals. In 2011, they started working with Drupal and developed a company-wide content pool in 2015 with Drupal 7 to increase coverage and use all content-types on all publishing platforms.
In his talk, Oliver Berndt, Head of Digital Services at the Wirtschaftsverlag, shares the publisher's experiences with this content pool and how they plan to move the content pool itself and the websites to Drupal 8 respectively Thunder. The sites ebv2017.at and wirtschaftsverla.at are already running on Thunder.